Sony Glass Sound Speaker with Crystal Clear Sound - LSPXS3

Sony Glass Sound Speaker with Crystal Clear Sound - LSPXS3
LSPXS3
$449.99
Literature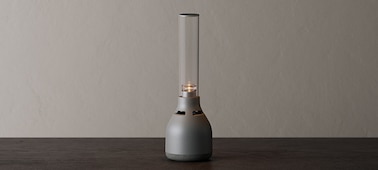 Crystal Clear sound with organic glass
The LSPX-S3 Advanced Vertical Drive Technology uses three Actuators to tap the end of the organic glass, which vibrates to help to spread the sound in every direction.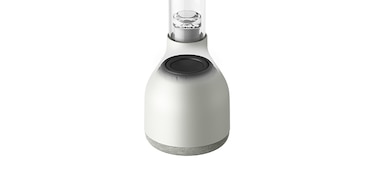 More bass with Bass Boost Mode
If you want to add a taste of bass, you can select "Bass Boost mode" in the Music Center app for more dramatic basslines.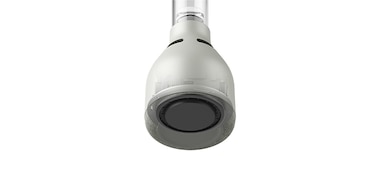 Clear high tone for widespread sound
Whatever kind of music you're enjoying, you'll get a clear high tone from the organic glass tube tweeter that will send quality sound all around your room.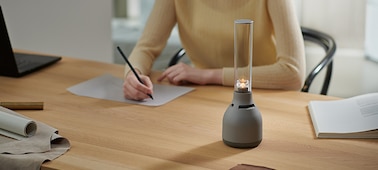 Blends into any environment
Whether waking you up in the morning or illuminating your living room, the stylish and sophisticated design blends into every environment seamlessly.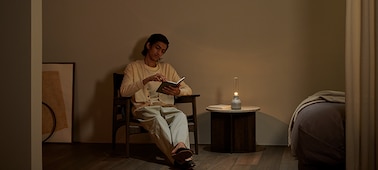 Create the perfect cozy atmosphere
With a soft light that can flicker like a real candle, the LSPX-S3 is perfect for setting the mood for a relaxing or romantic evening in. You can even sync your lights, so that they pulse in time with the music.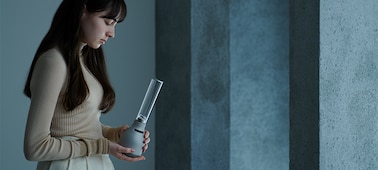 Take it everywhere
The Glass Sound Speaker is highly portable, allowing you to take it wherever you go and light up any room with illumination, music and atmosphere.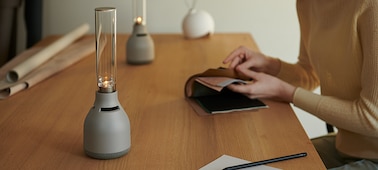 Enjoy Stereophonic by pair
With Multi Room, you can listen to the same tune or different tunes in various rooms through the Sony I Music Center app—all controlled from a single device. By connecting two Glass Sound Speakers, you can enjoy clearly separated stereo sound wirelessly. Also, stereo mode allows each speaker to act as a left or right channel.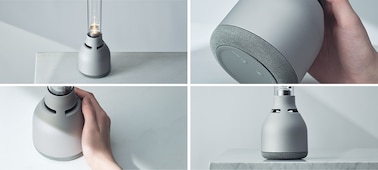 Sleek streamlined design
This stylish speaker blends seamlessly into the home with its subtle design, smooth surface and high-quality metal finish.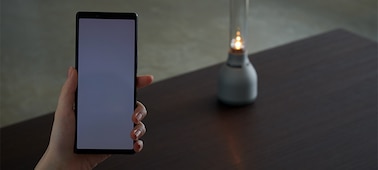 Take control with Sony l Music Center app
Download Sony l Music Center app for iOS or Android to remotely control brightness and music or set Sleep timer.
Eco and energy saving
Power Consumption (Standby Mode)
Approx. 0.3 W
General Features
Power Consumption
Approx. 7.5 W
Internal Rechargeable Battery
USB Type-C
Battery Life
Approx. 8 H
Illumination
Candlelight mode
Yes
Bluetooth
Frequency Range
20–20,000 Hz (with 44.1 kHz sampling)
Frequency Transmission Range
Yes
Supported Codecs
SBC, AAC, LDAC
Compatible Profiles
A2DP/AVRCP
Max. Communication Range
Approx. 30 m
SPEAKER ADD FUNCTION
Yes (Stereo Pair)
Communication System
Ver. 5.0
Wireless Connections
Hands-Free Function
Yes
Size & Weight
Weight
Approx. 1.1 kg
Dimensions (W x H x D)
Approx. 94 mm dia. × H 289 mm
Sound
Sound Modes
Bass booster (Controlled by Music Center)
Speaker Size
Diameter of Speaker Unit (woofer): Approx. 46 mm dia.
Speaker Type
Tweeter: Organic glass cylinder type